So Olaf made an appearance the other day and introduced himself,
but he wasn't the only cookie I made for the Frozen Movie.
(he was just the most mischievious)
Tammy from Pink Peppermint Designs emailed me when she started planning her Frozen Movie Party and I couldn't wait to play along!
She asked for little 'build-your-own-snowman' sets for the kids to play with and take home.
I love the little bag she put Olaf and his parts in!
Tammy also asked for some sparkly snowflakes in navy and turquoise to match her background....
I love snowflake cookies....and snowflake cookie pops are even better!
Olaf!!!
Oh my word.
Never knew a snowman who liked having his picture taken quite so much.....
snowman hats for straws, invitations,place cards, labels, banners....
you can find them all in her shop!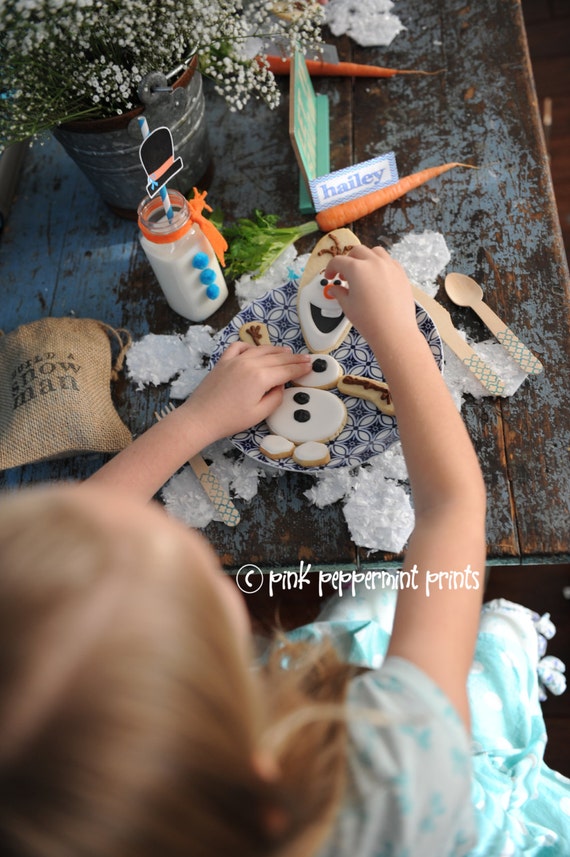 Thanks Tammy for inviting me to play along with your girls!!
I hope they had fun!
Whew!
I finally got the little guy in a box!
Have a great Thanksgiving everyone!!!